Google Search Company Profile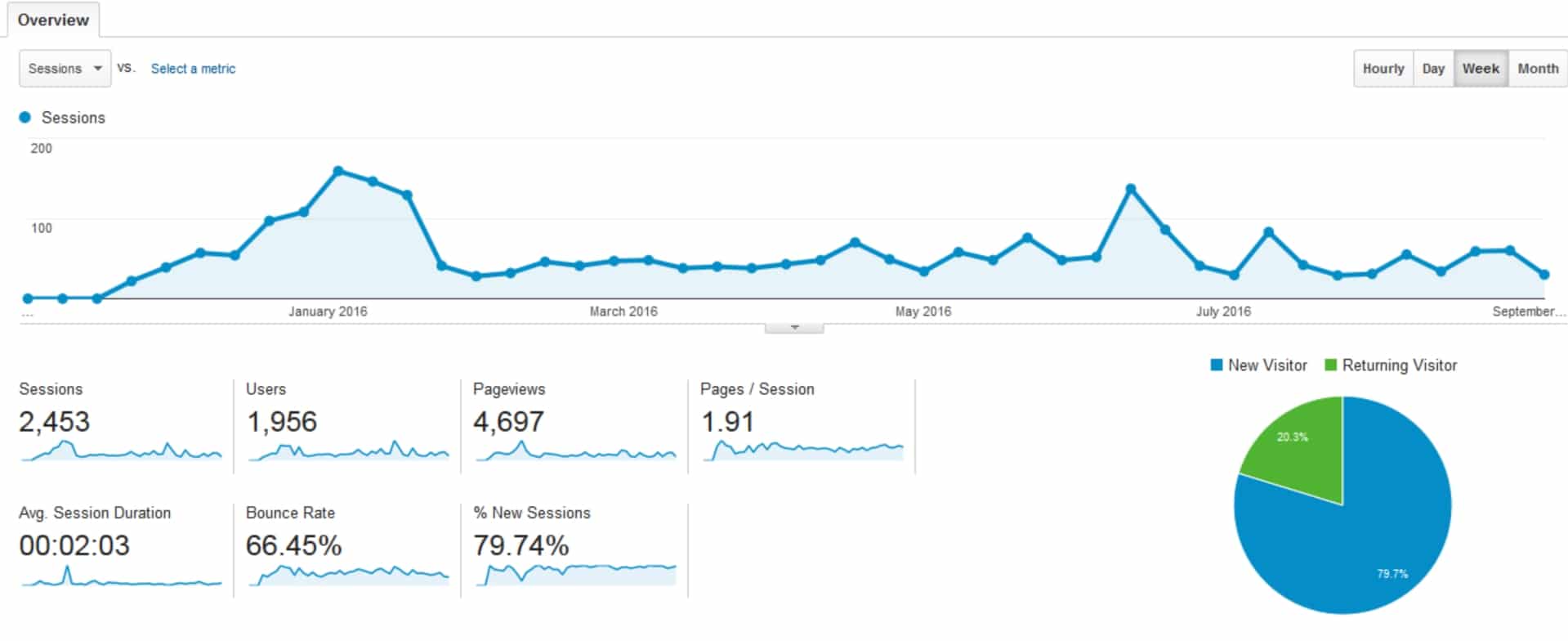 Google Search Example
I decided to take a look at one of my recent client's SEO performance (search engine optimization).  I took results from Google Analytics which tracks all people visiting your small business website.
The following Google search analytics data was pulled from the creation of the website in December 2015 through September 2016.
SEO Results for PAPERFISH.COM
Paperfish.com Company SEO Profile
Going from Zero website visits to 10,000+ page views!

All data has been taken from Google Analytics analysis of paperfish.com.  Search engines like google just love fresh content.   See the spike in visitors to the website in the first two months.  Traffic then levels off because there isn't any new blog articles being created.  Overall there is still positive traffic to the website.  Creating additional articles, content photos and videos will increase the company's sales leads.
Paperfish.com Organic (FREE non-payed listing) Google Search Results
Averaging 85 new visitors per month clicking on local google search engine results.  Paper Fish gets new customers!
We targeted local markets in Fort Myers, Bonita Springs and Naples.
This is a graphic that shows all of the local website visitors' locations.  The larger the circles and darker color represents higher website traffic.
Paper Fish is a local printing company that specializes in custom printing techniques unique to the area.