Cuddle Your Google Business Page
I am writing this to give you tips and tricks on increasing your small businesses local search rankings on Google's search results. The more information, photos, reviews, posts, services and products you provide the better. Please take a look at the graphs to see just how important a properly managed and maintained Google business page can be to your small business marketing plan.
Your Google business page will usually be your first point of contact when a potential customer searches for a local business on Google. Next they will look at your 5 star reviews and online reputation. Photos are a key element and you should always add new photos on a weekly basis to help improve your search rankings. Most people at this point will make the decision to visit your website.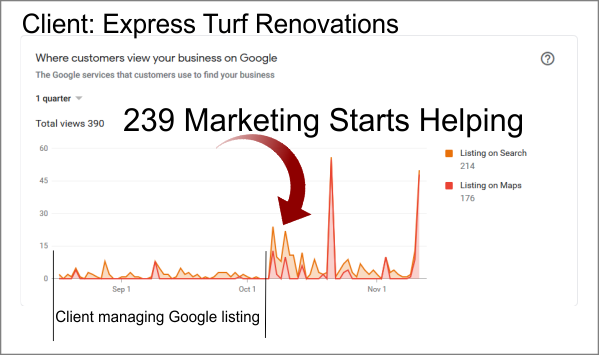 More Search Ranking Tips
Your website is important because it serves as a foundation and supports your Google business page. Make sure to completely fill out all business information on your Google business page. This includes service areas, product and service offerings and any specials or promotions.
If you are a home based service business, make sure to target specific zip codes, cities, communities within your service area.
5 Star Reviews
Once you start getting 5 star reviews make sure that you respond to each review both positive and negative. If and when you do get a negative review be sure to respond to it in a professional manner. It is best to contact the customer directly to remedy the issue. After the issue is resolved ask the customer to remove the review or update the review stating how you were able to professionally resolve the problem.
Adding posts about new offerings or sales will create a more interactive Google Business Page. This also helps with higher rankings.
Posting Prices
Concerning placing pricing on products and services it is up to you. It is not necessary. I feel if you are offering a more expensive service based offerings it is better to drive visitors to your website so they can learn more about your business.
If you have an A/C company, offering a free inspection diagnostic on your Google business page may just convert leads from this point of contact. Especially if somebody is sweating it out in their home due to a broken A/C. At this point they are highly motivated to call without further research. If they are just looking to upgrade their A/C they may click to your website to find out more about your company before they call.

Value Added Services
At No Additional Cost
Business Listings on Popular Search Sites + Indexing On Over 1000 Web Directories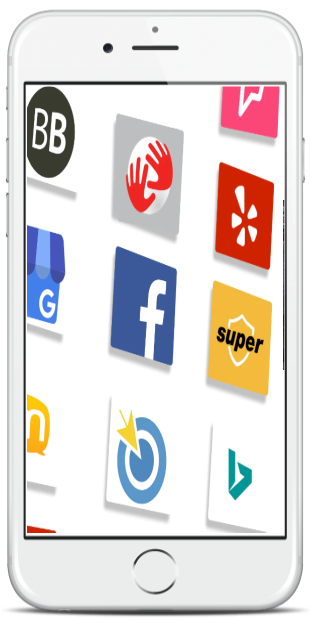 Get Google Map Markers Near Your Customers *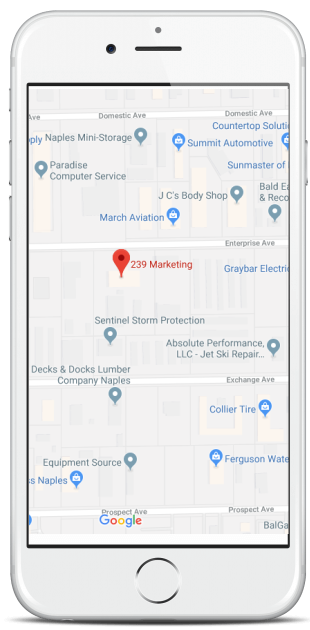 5 Star Review Strategies.  Get More Reviews & Better Search Rankings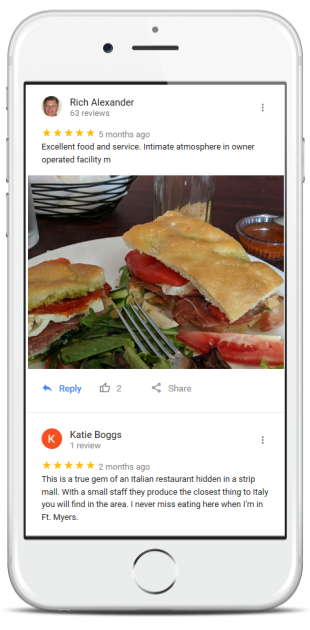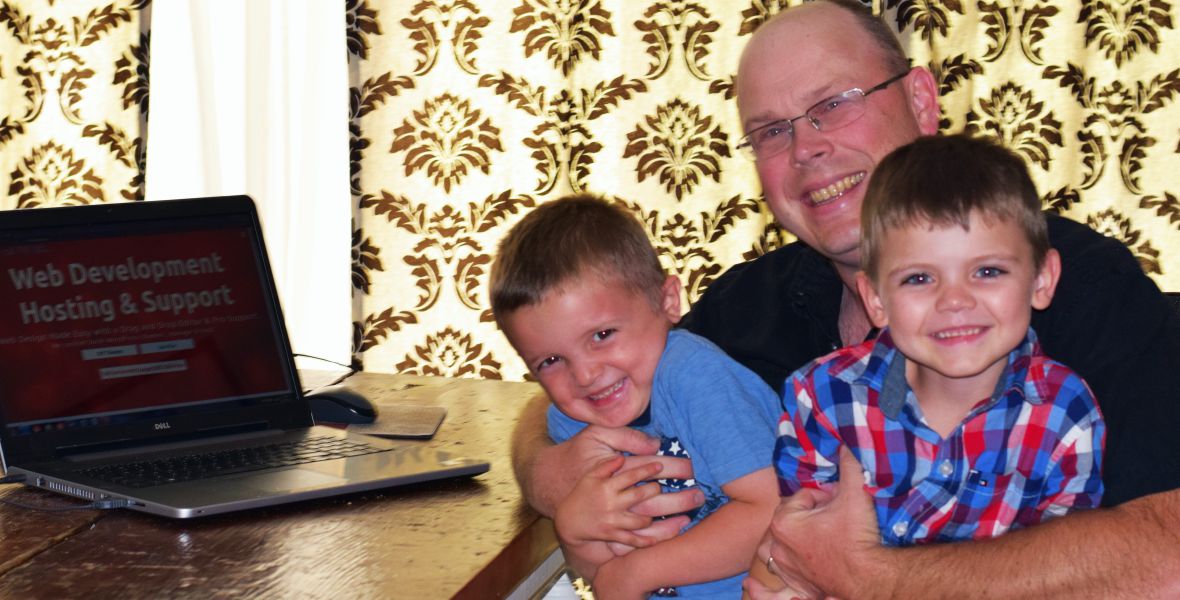 About Herb Techmer
Our passion is helping small business owners grow their businesses by providing them with the best professional digital marketing services available. Building mobile friendly modern affordable websites is the fist step to helping them gain market share in the competitive online market place. If you are Local to Naples, Fort Myers & Cape Coral give us a call and we can stop by to meet with you.