The Most Critical Detail for Small Business Marketing is location.
Yup, just like in real estate it's location, location, location. A small business marketing plan will need to overcome this issue if you are a service industry provider. The key is getting a Google map marker location for a commercial location near your primary target area or customer base. Say you are located in a remote suburb and you are a home based cleaning service or AC repair company. You primarily service customers in an upscale area of the city and it is critical that customers find you near the areas they live in.
Business Map Markers on Search Engine Results.
Google, Apple Connect Maps and Microsoft Bing requirements for publishing a business location with a map marker are fairly strait forward.
You will need a commercial address that receives mail from the U.S. Postal Service. This cost is estimated  around $100 per month for leasing an office. Please contact us so we can advise you during this process. The UPS Stores P.O. Box will not work.
During your hours of operation a front receptionist must be there to meet incoming customers at the location to answer questions or take messages and forward them to you if you are working away from the office. This service is included in leasing an office.
Your office address should be listed as your legal place of business on all state and federal documents.
Your Business Name Let's Crush Your Competition!
The Second Most important decision for small business marketing is your business name. For the purpose of Search Engines finding you online, for heavens sake please use your primary key phrase of your business in the name itself. So say you are a Yoga studio in Cape Coral Florida and you want local customers to find you in a 10 mile radius… Do not name your business Daisy's Meditation , Diet & Yoga. Instead name your business Cape Coral Yoga. Trust me… You will crush it on organic online search engine results and get tons of business. When a customer runs a search they will enter "Yoga studio near me" Google will look at their location and then provide relevant results based on the user's location. Yes we can help you determine the most search engine friendly business name. Starting out "it's all about the Benjamins…" You need customers coming through the door. If the primary name is taken go with a similar name like Cape Coral Yoga Flex. Another example for an ac repair company: "Cape Coral Cooling Co." or "A Cooling Co. Cape Coral" or "AB Cooling Co. Cape Coral " etc… If you are old school and remember the yellow pages, this is a similar concept.
Market Trend Analysis
The big question who are your competitors, where are they located, what are they offering to potential customers? How are customers finding your competitors online? Yes we help with this.
Third Party Business Listing Information
It is extremely important that your website and business information are accurately listed on all popular third party search sites and indexed on as many web directories as possible.  Your competitors may already be doing this so it is important that we list you as well and get your website indexed on third party directories.  The more websites that back-link to your website the better your search engine rankings will be.
5 Star Reviews are Huge.
This is modern word of mouth advertising, only at the speed of light so online reviews are very important for small business marketing. Search Engines are now ranking companies based on the number of 5 star reviews they have. More happy customers = better search engine rankings.
5 Star Reviews help to build consumer confidence.
Reviews also help to give you useful feedback. The best way to go about reviews is a 4 step strategy that you can use for online review processing.
After the service call & work is complete ask kindly if your customer has any additional questions or concerns.
Let them know that you will be sending them a follow up email with a direct link to your website to leave a quick online review for your service. Also at that time if they have any concerns or questions they can send you a quick message about the issue. This is just good customer service. It helps to head off potential issues before it turns into an unhappy customer writing a 1 star review.
Give your customer multiple ways to leave an online review. Typically I like to give the customer a link to leave a review on Google (need a gmail account), Facebook or if they do not have an account they can leave a review on your website directly. Yes we can filter for 4 and 5 star reviews only. The 3 star and less reviews would go directly to your email's inbox (not be published) so you can remedy the customer issue before they go scorched earth on your online reputation.
In most cases it will be a hit or miss whether or not your customer will leave an online review for you. It is up to you to build good rapport with them and ask for this favor in person.
Your Small Business Marketing Budget
You can easily spend $2000 a month on newspaper display ads. Can you track how many users are actually reading that Ad? Can you display your complete portfolio of work on a single ad? How many people can you actually reach on a print ad vs. a solid digital marketing plan. Check out our plans here they will give you a higher return on investment. Depending on your industry just one lead may pay for your plan for the entire year.
Google Ads Vs. Facebook Ads
So primarily Google Ads focus on displaying text , image and video ads to customers based on relevant searches using key phrasing / key words.  Google also stores meta data and can track your interests based on the websites you visit. Facebook is great for Brand Awareness and sending updates to people who liked your page.  This helps keep you front of mind for your most loyal fans. Boosting posts (paid advertising) also helps to acquire new customers and get new page likes.  The biggest mistake on Facebook I normally see is when somebody just boosts a post of a singular product without a human using that product.  Facebook is all about people.  You will get better traction, more likes & shares with a happy customer in a photo using your product and services.
Custom Photography
Have you ever seen a website that uses cheesy commercial photos? Paid Models with a grin from ear to ear pretending to look happy and genuine. Say you are a South Florida based home construction business and the main photo on the front page of your website is a Northern New England Built home with plenty of northern trees in full Autumn color. This is not an accurate representation of a typical home in South Florida and it does not represent your business. A real photo of your business is worth a 1,000 words when you only have 15 seconds to engage your customers on line. Check out a Client website to see some of our photography. https://crossfiteng.com
Value Added Services
At No Additional Cost
Business Listings on Popular Search Sites + Indexing On Over 1000 Web Directories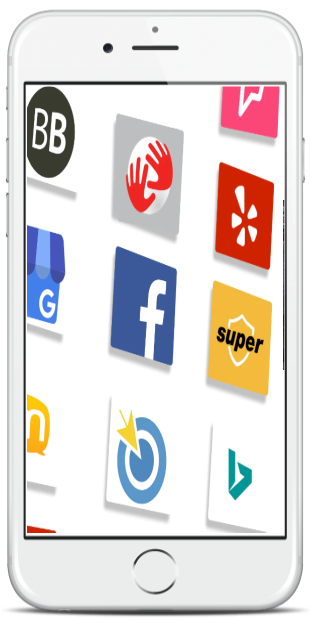 Get Google Map Markers Near Your Customers *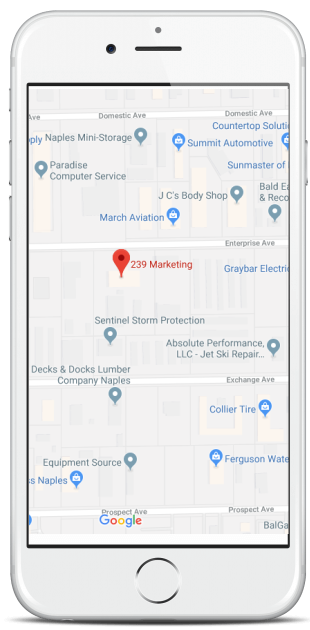 5 Star Review Strategies.  Get More Reviews & Better Search Rankings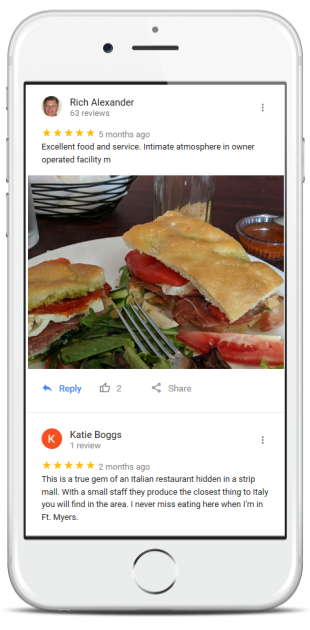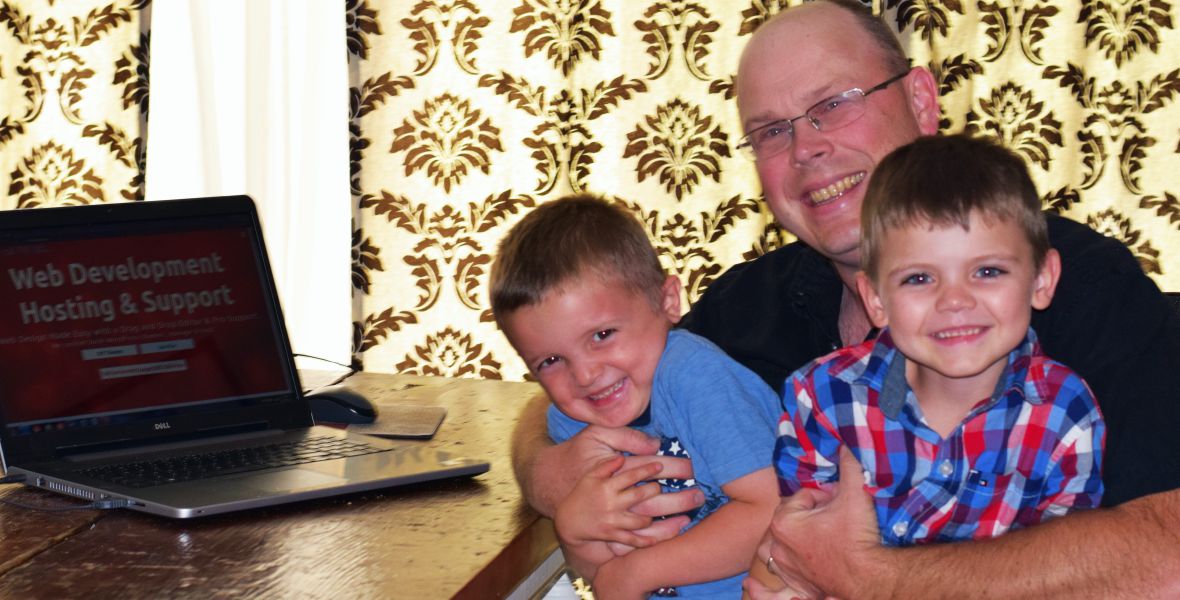 About Herb Techmer
Our passion is helping small business owners grow their businesses by providing them with the best professional digital marketing services available. Building mobile friendly modern affordable websites is the fist step to helping them gain market share in the competitive online market place. If you are Local to Naples, Fort Myers & Cape Coral give us a call and we can stop by to meet with you.