Custom Hotel Websites Online Booking and Guest Check-In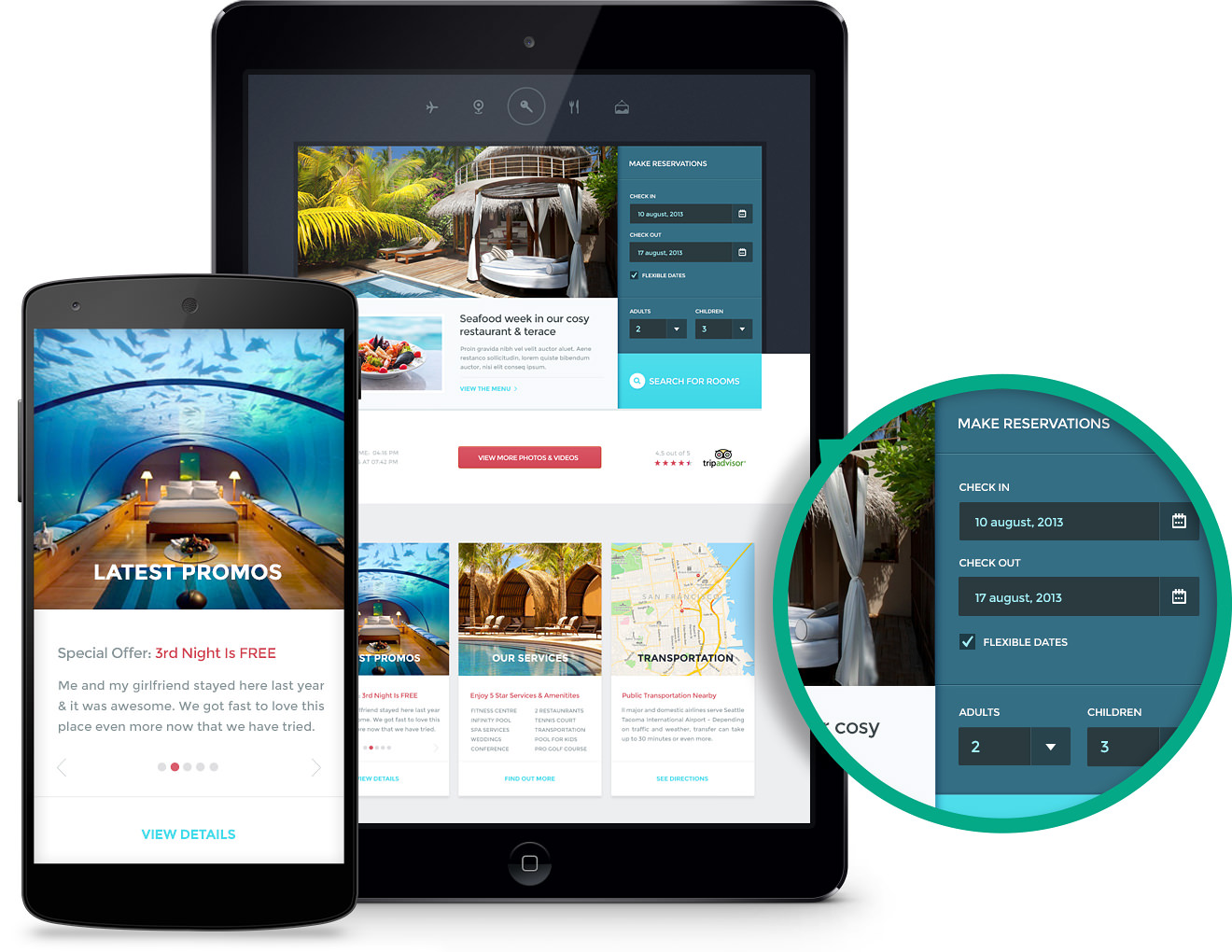 Modern Custom Hotel Websites
---
Our websites are optimized for a Responsive viewing experience. Responsive Web Design (RWD) is a web design approach aimed at crafting sites to provide an optimal experience with a minimum of resizing and scrolling, across a wide range of devices.
Perfectly crisp...
...texts, icons, graphics & images on any screen, at any size - either if we are talking about a normal, classic monitor or the new and gorgeous Retina (HiRes) displays.
Beautiful Room Pages
Custom Room Types help us bring more flexibility into your website and we use these type of room types to create different custom pages. This enables us to create easy to use options and features for your website.
Hotel Reservations
Use this powerful feature to receive reservation requests directly in your website admin. 
Simple 4 step booking system.
Accurate room availability checker.
Seasonal pricing filters.
Date blocking.
Per person or per room pricing schemes.
Adult and child prices, or remove children.
Set guest occupancy limit for each room.
Payable deposits via PayPal or direct bank transfer.
Custom booking messages and emails to guest.
Translation ready.